AGRICULTURE & FOOD PROCESSING
We are proud to deliver powerful, eco-friendly, and effective shoe disinfection solutions to many agricultural sectors, including: Pork, Dairy, Poultry and Cannabis Production and Processing. 
UVZone is the first and only UVC + Ozone disinfection technology that eliminates up to 99.999% of the most harmful pathogenic microorganisms, including Human coronavirus, C. diff, MRSA, E. coli, Candida auris, and most recently PRRSV and PEDV from shoe soles in seconds.
Lonestar Dairy Products
40% Increase in Hygiene Protocol Compliance within 6 Months
The UVZone Shoe Sanitizing Station has been tested at the Veterinary Diagnostic Lab at the University of Minnesota against PRRSV and PEDV.
The preliminary results showed the following levels of elimination for PRRSV 1-4-4 and PEDV, respectively, on polyblend boots.
of PEDV is inactivated on boots
of PRRSV is inactivated on boots.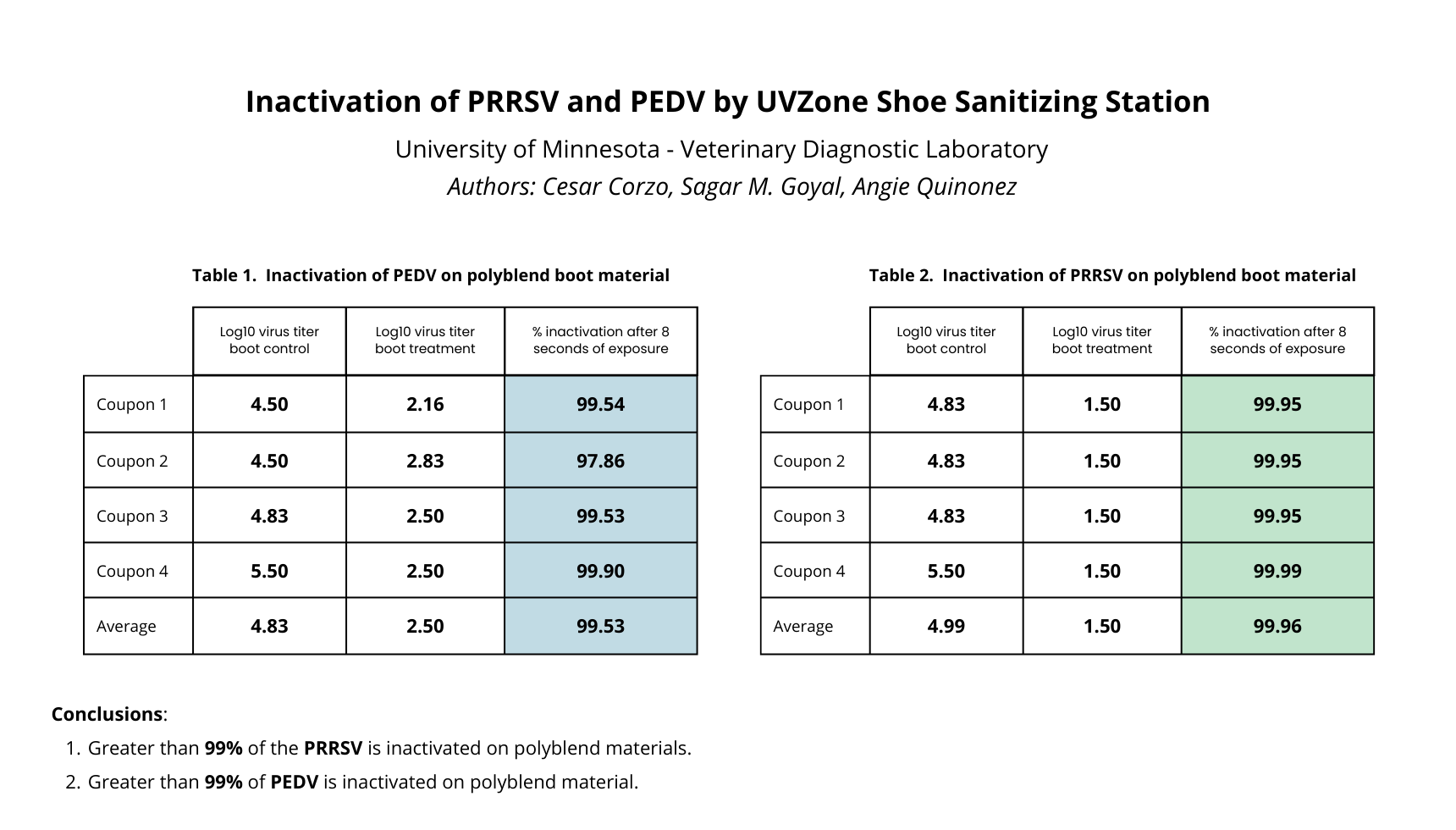 NSF International Laboratories Tested + TÜV SÜD Certified
Requires No Additional Staff
On Average 110x More Effective Than UVC Light in Just 8 Seconds.