Every day billions of pathogens are walked into healthcare facilities at an alarming rate. 
Healthcare facilities have established procedures to help reduce the spread of HAIs. However, one of the most significant vectors has been often overlooked – the floors. Floors are are an under-appreciated source of transmission of pathogens and are often heavily contaminated with C. difficile, VRE, and MRSA.
In fact, according to a 2017 live independent study, over 75% of the people walking into a hospital carried MRSA, C. diff, and other pathogens on the soles of their shoes.
"Although floors are heavily contaminated with C. difficile and MDROs, including VRE and MRSA, and come in contact with high-touch objects, they are an underappreciated source of transmission of nosocomial pathogens."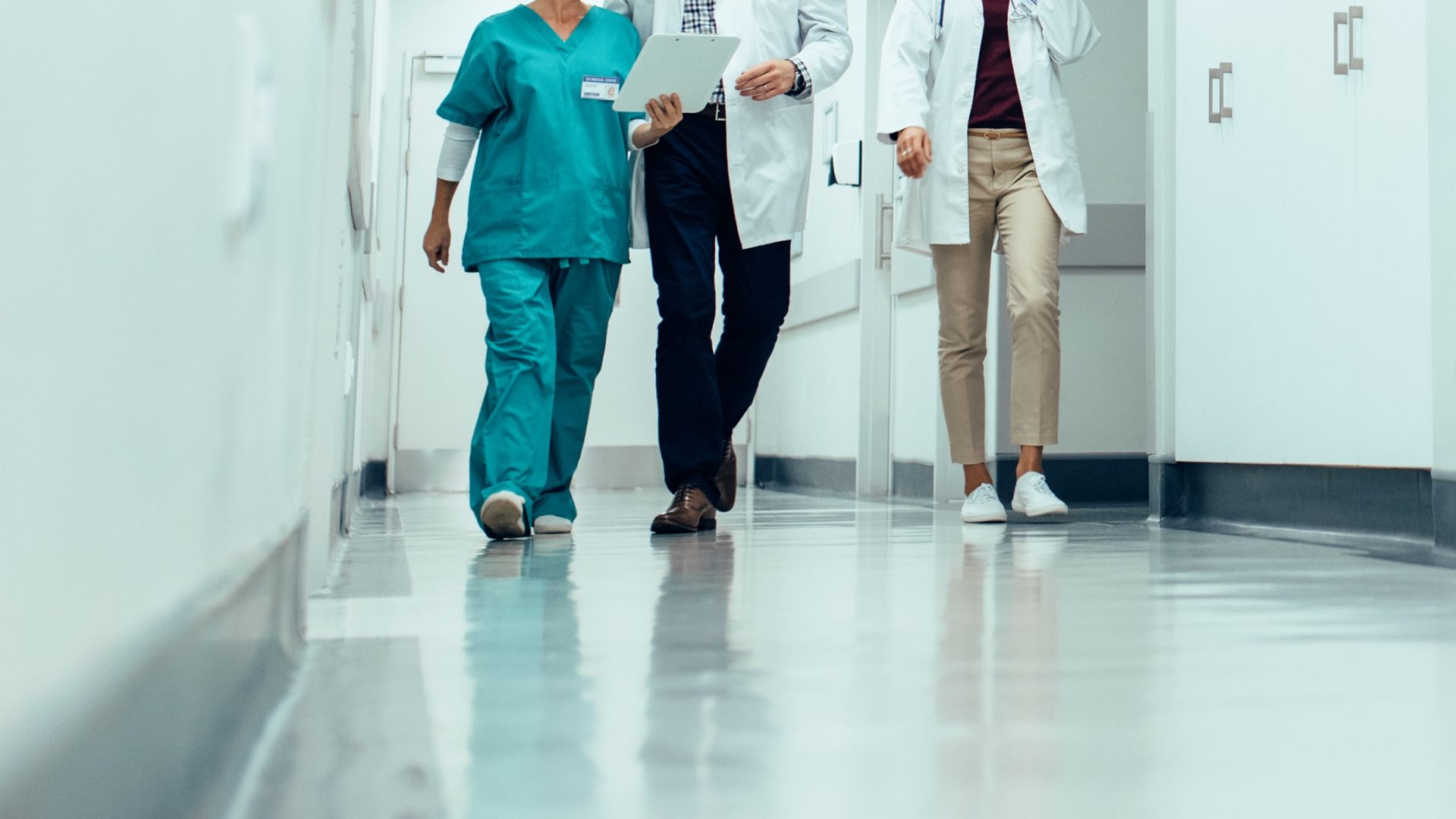 The PathO3Gen Solutions Shoe Sanitizing Station is an effective, complementary solution to your current infection prevention protocol.
Studies show that the floors are a significant source of dangerous pathogens and that limiting these pathogens through proper shoe sanitizing protocols can greatly reduce the spread of harmful diseases (Koganti, 2016). 
UVZone Shoe Disinfection Technology has undergone rigorous laboratory and clinical testing for efficacy. 
Efficacy
NSF Laboratory Tested
CREM Co. Labs tested 
Clinically Proven Results (Dao, 2017)
Safety
ISO certified manufacturer

Made in the USA
Ease of use
Plug & Play functioning

Simply Step on & Step off

Requires no additional staff
110x More Effective Than UVC Light in Just 8 Seconds.